food
life
ft. Q Shi Q Japanese Restaurant
10:49 pm
Ending off the night right with an  Omakase  style dinner with  Chef Hiro . Digging into our first dish, we have the Kale Gomaae  consi...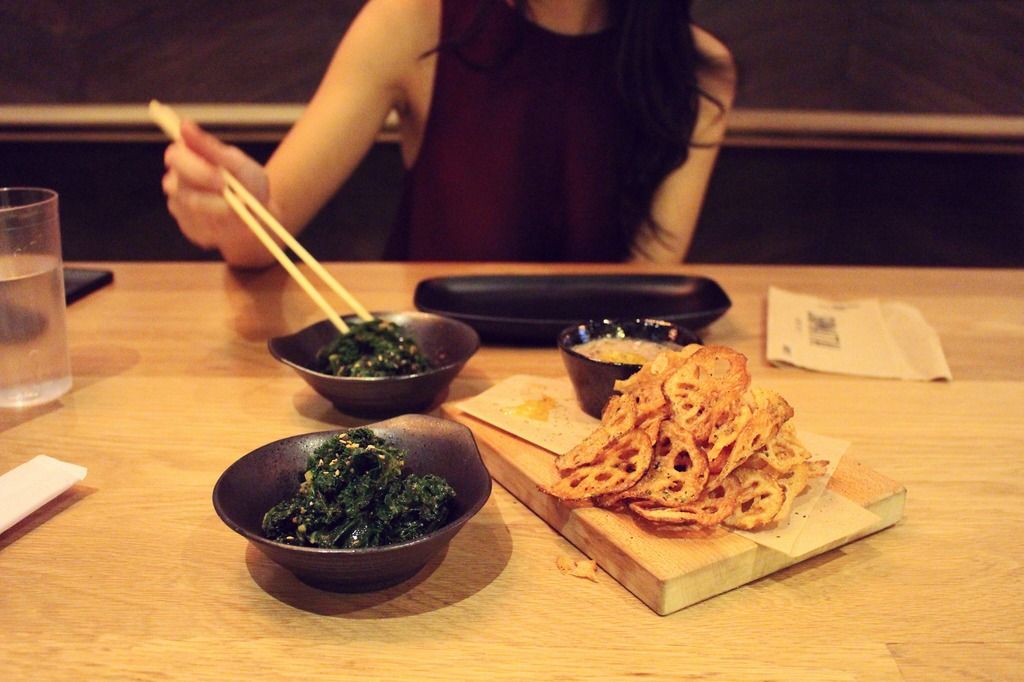 Ending off the night right with an Omakase style dinner with Chef Hiro. Digging into our first dish, we have the Kale Gomaae consisting of blanched kale and sweet sesame dressing, which is a great change from the usual spinach gomaae you see at most Japanese restaurants. To the right, we have deep fried lotus chips served with the Chicken Liver Pate dip.
The first batch of Yakitori! Chicken Thighs with Oishii flavouring and Duck Breast topped with yuzu kosho. Yuzu kosho is fermented paste made with chili peppers, citrus fruit "yuzu" peel and salt. My favourite would have to be the Chicken skewers - tender and juicy.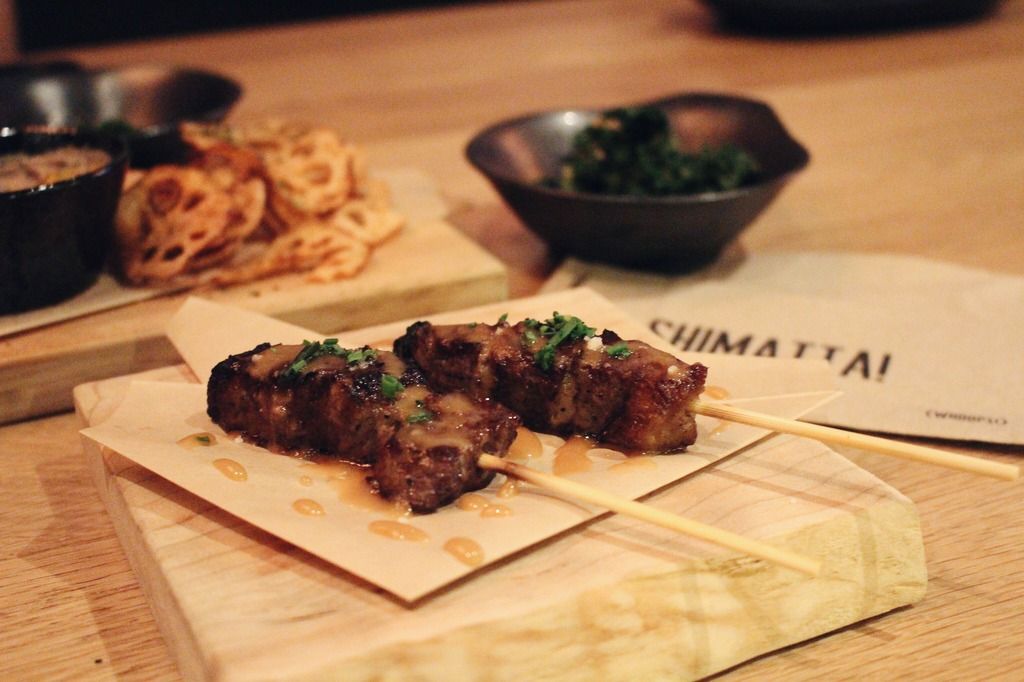 The bursting with flavour American Wagyu Striploin with shallot-karashi vinaigrette.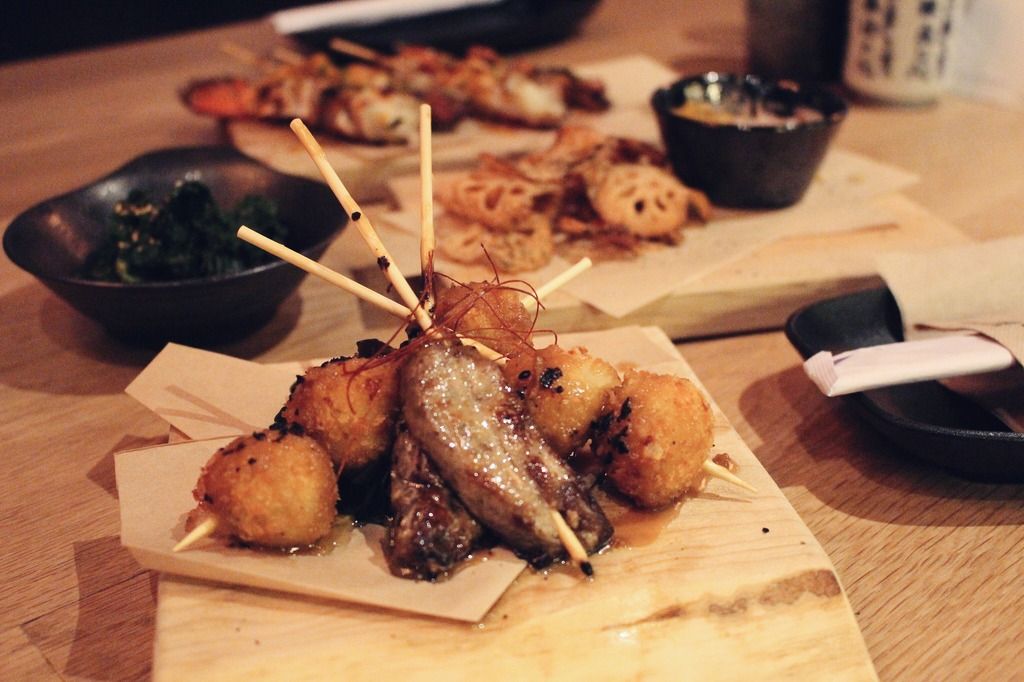 The Kushi Q-Tine is currently in the running for The Vancouver Foodster's 5th Annual Poutine Challenge. Together, the owner and chefs have created their own rendition of a Japanese inspired poutine. It consists of cheese curd infused korokke skewers (Japanese croquette), grilled foie gras from Quebec with duck & dashi gravy. *Available Monday - Saturday after 5PM - Voting period Feb 4 - 28*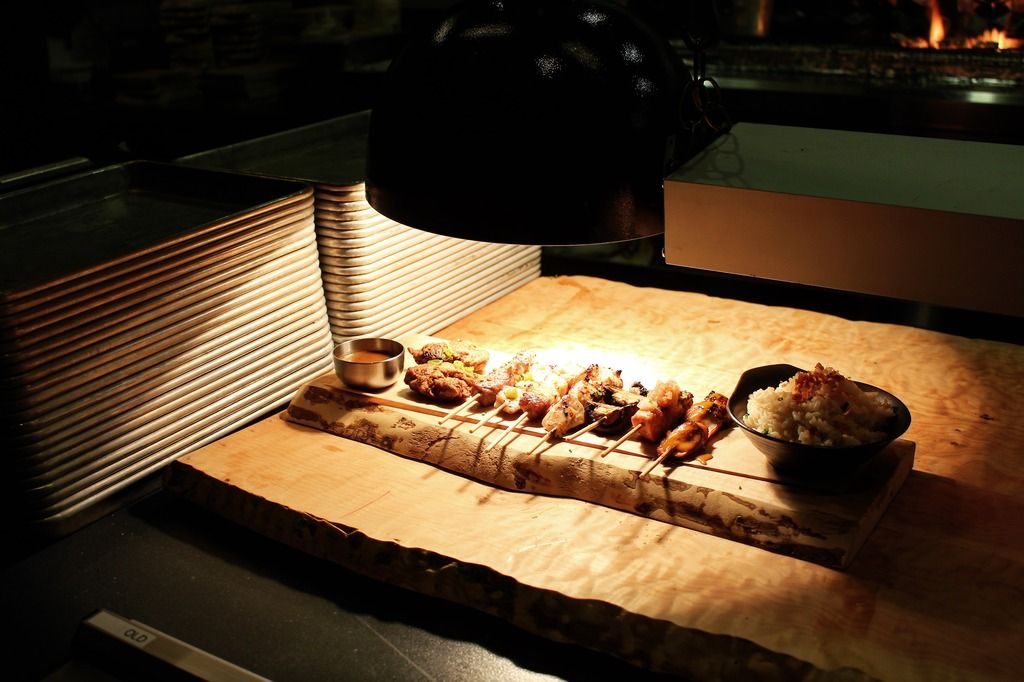 An assortment of Yakitori waiting to be brought out from the kitchen.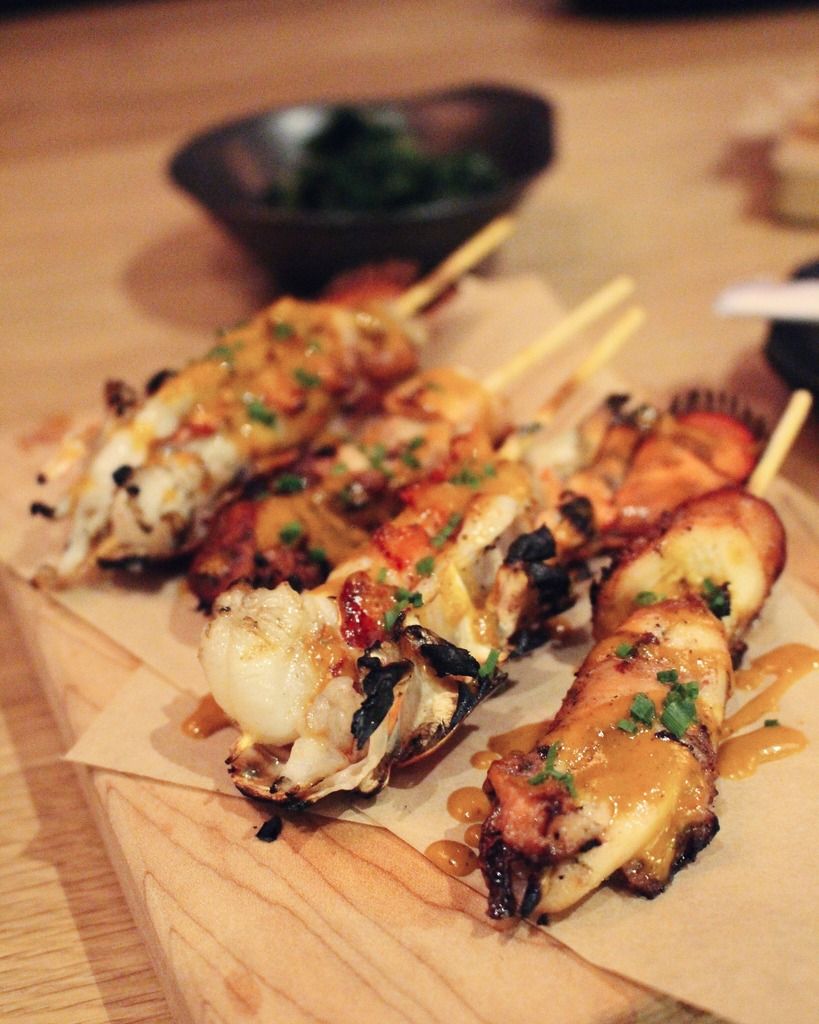 Bring out the seafood! We have the Lobster tail with wasabi-tomatillo and Charred Octopus braised in Sake & Lobster au jus and yuzu anticucho. Both items are on their feature menu.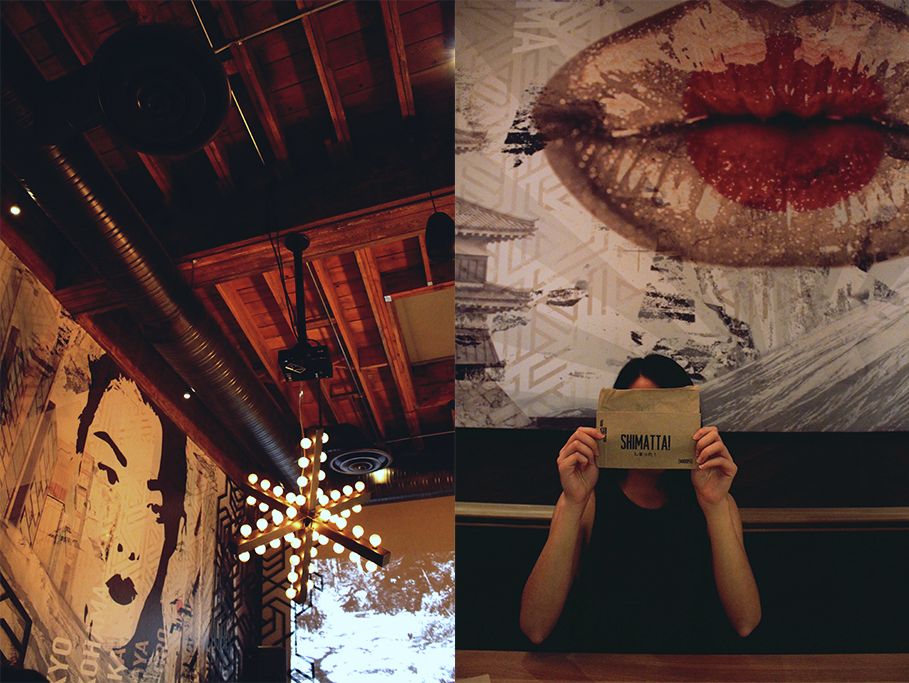 The interior design and my sister.
[Left to Right] The Inside Out Cordon Bleu, 48hr Pork Belly, & Tontoro (Pork). The Cordon Bleu has a chicken thigh wrapped in bacon with spicy cheese fondue. The crispy Pork Belly is cured and braised for 48 hours. Lastly, the Tontoro pork is finished with a yuzu kosho seasoning.
My hobbies include taking photos of the same dish multiple times...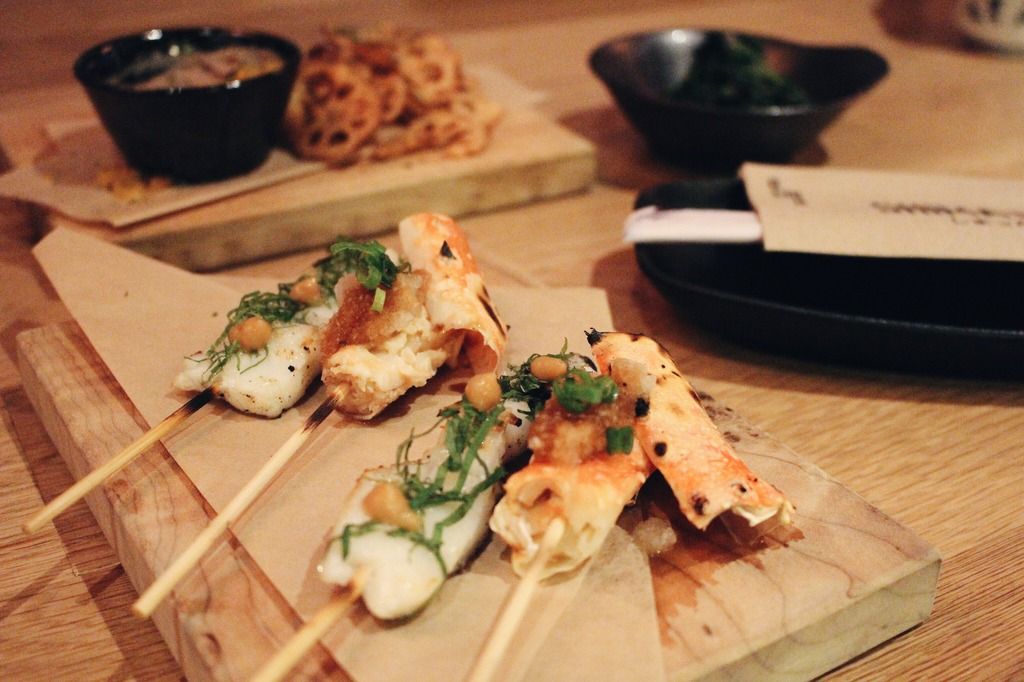 [Left to Right] Chilean Seabass with yuzu miso & shiso - Lobster tail with wasabi-tomatillo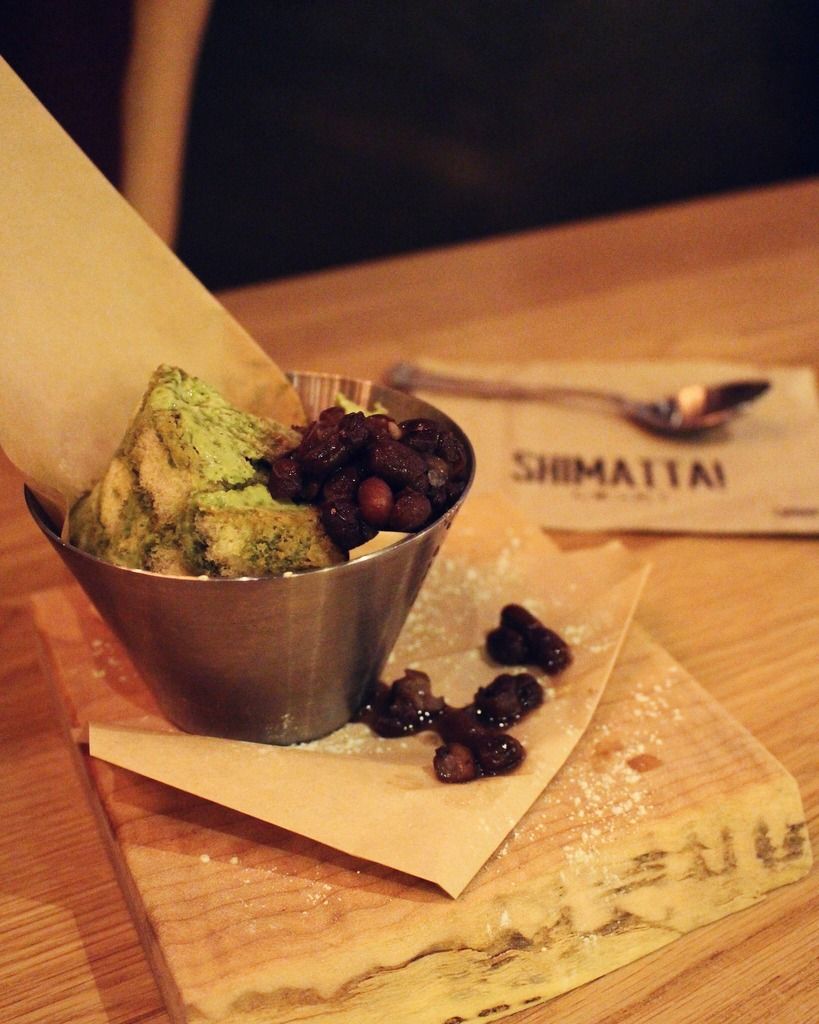 We ate a lot but we always leave room for dessert! The Matcha Latte Tiramisu layered shortcake and red bean.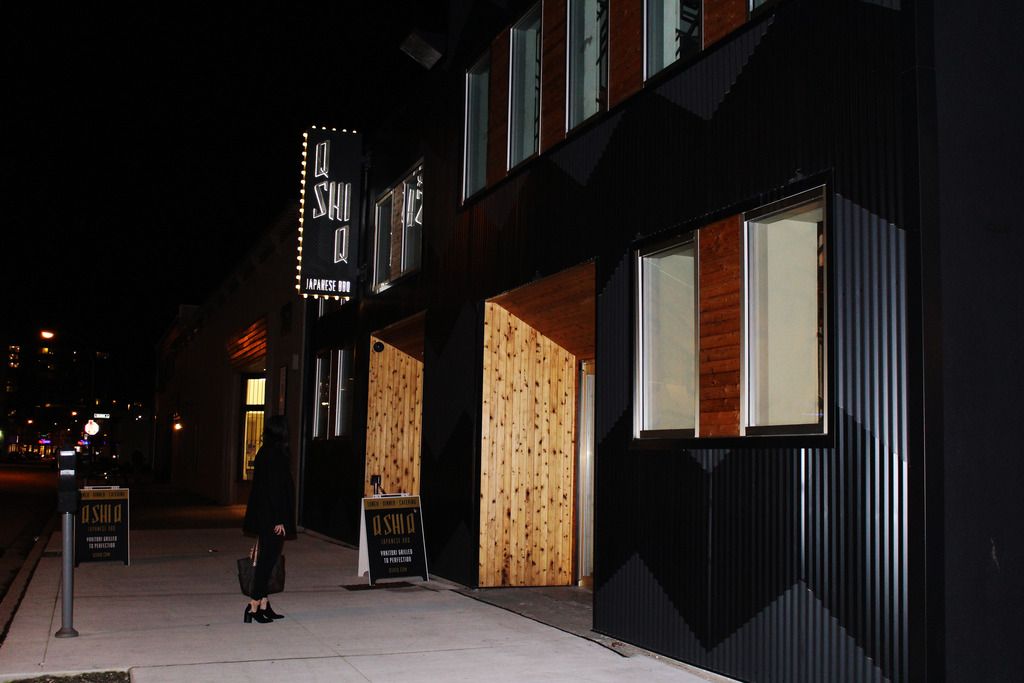 The restaurant's exterior and my sister.
Disclaimer: My sister and I were invited to Q Shi Q Japanese restaurant. All opinions are my own.
Website:
Instagram:
Twitter: